This is it. The end of Summer Camp. And as this 12-week project comes to a close, I can say that I've learned quite a lot about the Humanities Commons community and digital interface, as well as how to best use online networks to showcase my academic work and interact with a whole host of scholars in my field, and that I am now prepared to face the looming academic year with renewed enthusiasm, some additional tools under my belt and some goals for the future. Our last challenge as summer campers is to reflect on what we've accomplished and to make a plan to continue developing our digital presence. This is what this post is all about!
My motivation to join the HC Summer Camp stemmed from the fact that, although I previously had wanted to build a more solid digital academic presence, I had often lacked the direction and (I'll admit) the resolve to delve any deeper into digital academia than #AcademicTwitter (and even then I mostly pretended to be funny by tweeting about various combinations such as wine/capitalism, wine/teaching, wine/reading for my comprehensive exams, wine/… you get the point). While I had an HCommons profile and aspirations of creating my own digital platform, I struggled to carve out time to dedicate to creating a website and, when I even thought of taking a shot at it, I had no idea where to begin, what platform to use, or what the concept should be.
An accurate portrayal of yours truly at the start of this experience
The detailed yet low-stakes challenges of the HC Summer Camp were the perfect opportunity to finally take on this project, as each activity – so deftly put together by our director Caitlin Duffy – contained step-by-step guidelines and helpful tips that helped me get through each challenge successfully and relatively unscathed (this one time I tried to play around with html coding and it didn't go so well). See, as a bonafide Type A, I appreciate and often need rules and structure to complete tasks, and the summer camp provided me with just that! I found the way the summer camp was organized into challenges, which were then complemented with mini-challenges, particularly helpful. Having a bi-weekly/weekly task made the process less daunting, breaking it up into smaller, more easily accomplishable chunks. Knowing that I had a deadline to complete each challenge helped me stay on track and regularly devote some time to the task at hand. The mini-challenges were particularly useful, as they allowed me to delve deeper into, and become more familiar with, specific elements of the interfaces and tools I was working with. The mini-challenges on plug-ins and widgets for our WordPress sites encouraged me to play around with the platform, figure out which tools best suited my needs, and rethink some of my approaches. So, five stars for organization and structure, HC!
Challenge #3 was, to me, the most valuable. While I had an HC profile, I had yet to explore the CORE Repository, so I had no idea what kinds of resources HC had to offer. As it turns out, the repository is a beautiful digital library of open access materials. Having no experience with the platform, I struggled to find much useful work at first. But as I sifted through the repository in search of articles to download (as the challenge required me to do), I came across a host of conference papers, published articles, syllabi, etc., that I could later read and incorporate into my own scholarship. In addition, the challenge encouraged us to share our own work to the repository, which I did and, in the process, I learned all about the different levels of Creative Commons Licensing. Similarly, the second challenge and mini-challenge that required us to join and then create our own HC groups helped me become a part of a series of conversations, often transdisciplinary and transnational, going on within my field, which I might not have come across otherwise.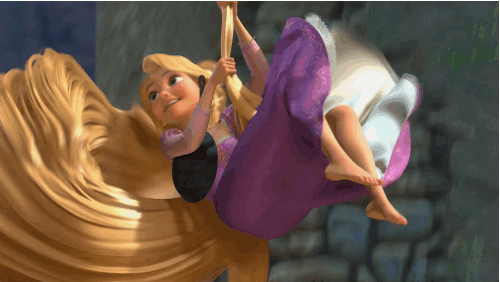 Me at summer camp (but only inwardly; I'd never jump out of a tower in real life)
But the best part about summer camp, I think, was that it seemed to foster a community based on sharing ideas and experiences in the digital sphere instead of the more common competitive, popularity-based platforms. Throughout the process, I felt that I strove to complete each challenge not because I had to or because I would get a medal for it (although us Type As love a pat on the back for a job well done, so maybe we could get a badge of some kind at the end of summer camp?), but because I felt I was truly learning something new with each challenge and that at the end I'd have amassed new knowledge and tools that I would be able to use both inside and outside of my academic work.
However, the process was not without its difficulties. While I was quick to create my own group on Humanities Commons, nothing much has come of it yet. Part of the group's stagnation was due to my own inactivity: I created the group, I created a discussion thread, but then life sort of got in the way and I never followed up. So, one of my goals going forward post-summer camp will be to try to bring this group back to life and use it to stimulate an interdisciplinary discussion about literature/fiction more broadly and ideology, to share ideas, strategies and materials. But perhaps one way to keep summer campers involved in the groups that they've joined/ created is to create mini-challenges that follow up on that in-group activity, that encourage members to participate more regularly in those groups.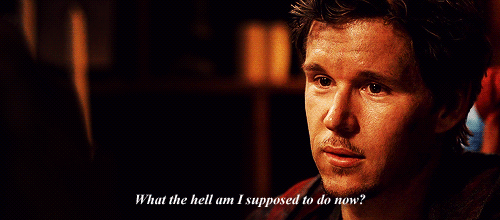 Pretty self-explanatory
One thing I noticed was that activity in the camp discussion threads seemed to die down a little bit toward the end. Speaking for myself, I found it more difficult to keep up with the last two challenges, because they proved to be time-consuming at a point in the summer when I was becoming increasingly busy with Fall semester preparations. Creating the website, developing its aesthetic and producing content for it was challenging – in a good way, because I am now much more familiar with the WordPress layout. But perhaps I would've been able to dedicate more time to it slightly earlier in the summer. I think that might've also helped me keep a more open line of communication in the discussion threads.
All in all, summer camp was a great experience! I'm happy that I was able to complete all of the challenges and that I made it to the finish line with a new sense of the different communities and resources available in digital academia. I'm also quite proud that I was able to create a platform to showcase my research, pedagogical adventures, and rants about neoliberalism and Foucault. It took some time and work, but it allowed me to experiment with multiple tools and platforms, and it gave me the momentum I needed to get this project off the ground.
Going forward, I want to continue to build this website as a hub for my scholarship, specifically my dissertation, as I work through theoretical concepts and analytical frameworks. I'll also work to increase my presence in the HC groups that I joined during this experience. And of course, I will continue to annoy people on Twitter with jokes only I think are funny.
Thanks so much, Humanities Commons!